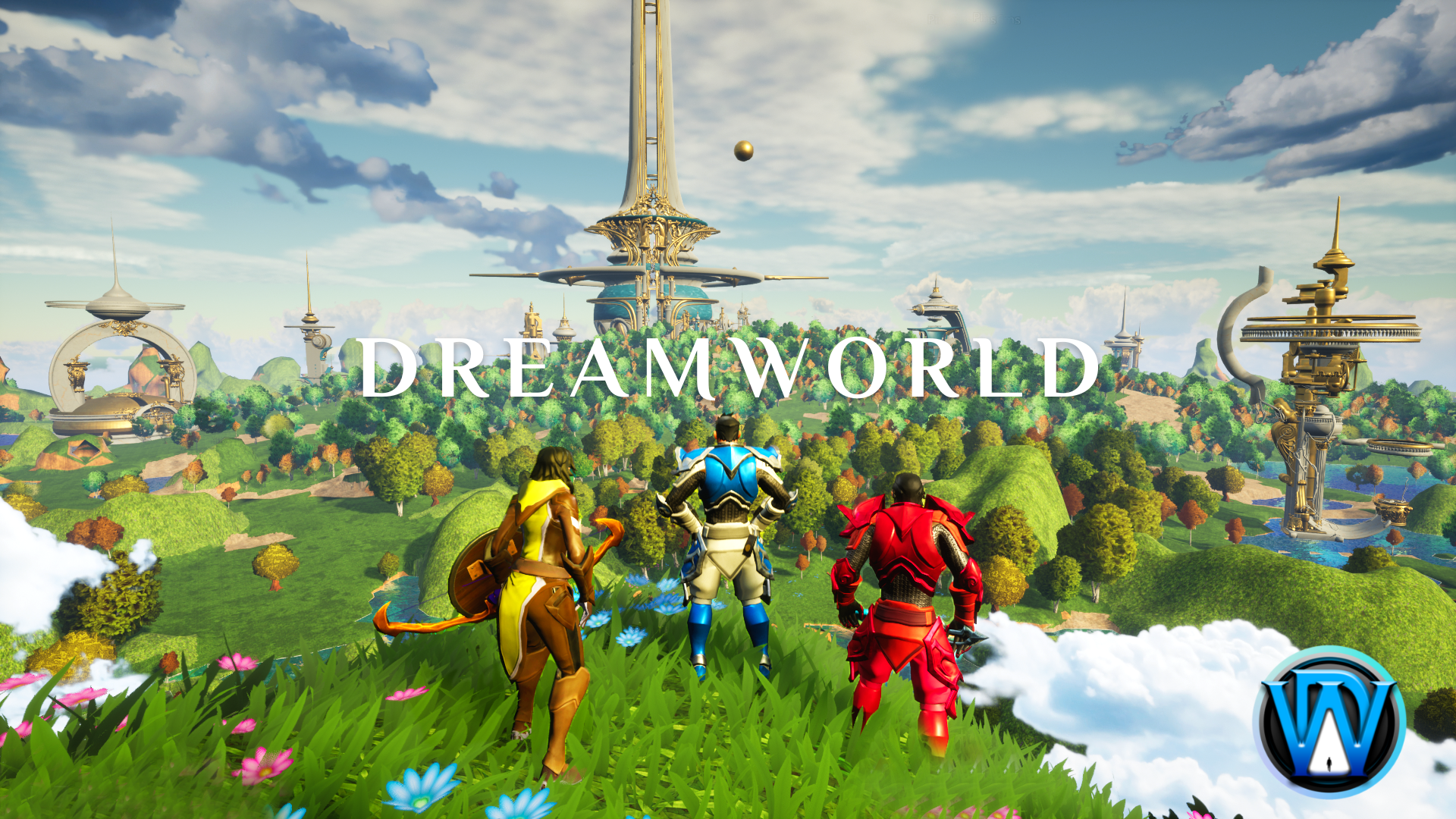 DreamWorld
A downloadable game for Windows
For more information, visit : www.playdreamworld.com
Come join our Discord to chat with us about feature development!

WELCOME TO DREAMWORLD!
The Creative Open-World MMO
Sculpt The World and Create with a Massive Catalog of Objects
One Single World, All Your Friends
Explore Beautiful Biomes
Fight and Befriend DreamWorld's Incredible Creatures
SETUP INSTRUCTIONS
Please create a free trial account at www.PlayDreamWorld.com

New features like those below are added to DreamWorld nearly every week. Here are a few of the features we've added in the first three and a half months of development :
Over 100 Beautiful Resources to Collect and Build with
Pets, Mobs, first Epic Boss Fight
Character Customization with Craftable Unlocks
Unique Player-Owned Properties in the City
Chat and Emote System with Craftable Unlocks
Almost all of the features visually displayed in our Kickstarter trailer! (and more)
[PLEASE NOTE : Your access and use of the DreamWorld Game is subject to the DreamWorld Terms of Use, Privacy Notice, and Content Standards and Community Guidelines. By downloading and/or installing the Software, creating a user account, and/or otherwise accessing the DreamWorld Game, you acknowledge and agree that you have read, understand and agree to be bound by the DreamWorld Terms of Use, Privacy Notice, and Content Standards and Community Guidelines.
IF YOU DO NOT AGREE TO ALL OF THE TERMS AND CONDITIONS REFERENCED ABOVE, OR DO NOT MEET THE ELIGIBILITY REQUIREMENTS SET FORTH IN THE TERMS OF USE, YOU MAY NOT USE THE DREAMWORLD GAME - DO NOT INSTALL OR DOWNLOAD THE SOFTWARE, DO NOT CREATE AN ACCOUNT, AND DO NOT OTHERWISE ACCESS OR USE THE DREAMWORLD GAME.
---
You will enjoy your Alpha development pass if you want to be in on the ground floor of an MMO in production. We're listening to our community members' suggestions and putting things they want to see into DreamWorld each week. DreamWorld is not yet a polished or finished game, but if you like bug-hunting, having influence over a game's creation, and experiencing a project progress, this early access is for you! We're a team of 9, a mix of full time and part time.